After almost a decade serving as President of the Landscape Architecture Canada Foundation (LACF), Cecelia Paine, FCSLA, OALA announces LACF's 2015 Slate of  Officers and Board members in her new capacity as Nominating Committee Chair. 
LACF EXECUTIVE COMMITTEE:
President: Vincent Asselin, FCSLA, AAPQ Vice-President: Ron Middleton, FCSLA, AALA Treasurer: Don Hester, FCSLA, MALA Secretary: Karen LeGresley Hamre, FCSLA, NWTALA   Meet the
Executive Committee
DIRECTORS:
Peter Briggs, FCLSA, NWTALA Wendy Graham, FCSLA, AAPQ Peter Kreuk, FCSLA, BCSLA Faye E. Langmaid, FCSLA, SALA Eha Naylor, FCSLA, OALA Cecelia Paine, FCSLA, OALA Cathy Sears, FCSLA, AALA Randy Sharp, FCSLA, BCSLA Ed Versteeg, APALA Natalie Walliser, SALA   Meet the
Members of the Board
New to the LACF Board are Peter Briggs and Natalie Walliser. Peter Briggs is Managing Principal, Corvus Design, Anchorage, AK.  He is a Past President of the CSLA. Peter brings with him an expertise in fund development and will Chair the LACF Fund Raising Committee. Natalie Walliser made a significant contribution as Congress Chair of the successful CSLA 2013 Congress in Regina and is a young professional who will be active on the LACF Communications Committee. LACF thanks Campbell Patterson who retires this year after generously serving on the LACF Board since 2007. Cam is well known for his annual fundraising activities in support of the Andre Schwabenbauer Scholarship Fund.
THANK YOU CECELIA PAINE
During the 2015 CSLA Congress GALA in Mexico, Cecelia Paine, past LACF president, was presented with an LACF Recognition Certificate in honour of her almost 30 years on the LACF Board.  In 1987, Cecelia was chair of the Task Force charged with establishing the framework for getting a rejuvenated and renamed foundation originally created by Don Graham, up and running.  Since 1988 she has served on the Board in varying capacities including secretary, Grants Committee Chair and President, missing only one AGM in Newfoundland in 2004. Cecelia was presented with a copy of the original 1987 Task force report and a certificate in appreciation of outstanding leadership and commitment in the promotion of the ideals of our profession. Cecelia will remain on the LACF board of directors for an additional term of 3 years.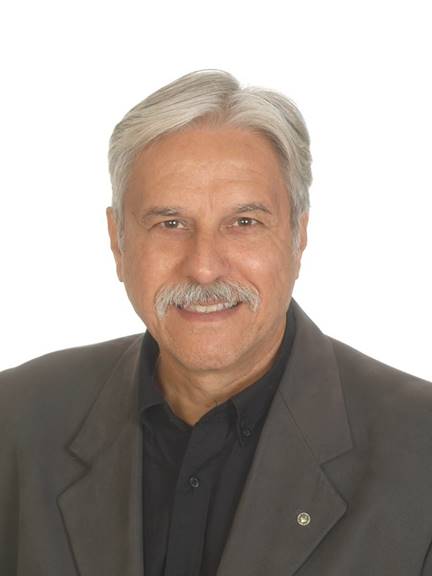 WELCOME TO NEW LACF PRESIDENT: VINCENT ASSELIN, C.Q., FCSLA
Replacing Cecelia Paine and after serving as LACF Vice-President for many years, Mr. Asselin was elected President in June 2015 at the LACF Annual Members meeting. 
President of WAA International, Ltd, Vincent Asselin is a graduate of the University of Montreal (Bachelor of Landscape Architecture, 1978; Master in Applied Sciences - Landscape Architecture, 1995). He is a principal and founding member of WAA Inc. (Montreal), WAA International Ltd, Shanghai as well as WAA Design SDN. BHD, Kuala Lumpur, Malaysia.  
Mr. Asselin has been involved for over 35 years in the Québec and the Canadian professional associations, having served as president of both the Québec Association of Landscape Architects (AAPQ) and the Canadian Society of Landscape Architects (CSLA). A Fellow of the Canadian Society of Landscape Architects (FCSLA) since 1993, he has made ample contributions as a member of numerous AAPQ and CSLA committees and task forces. 
In addition to his active practice and volunteer efforts, Mr. Asselin has served as guest speaker at the Landscape Architecture program at the University of Montréal.  Among his many accolades, Mr. Asselin received the Magnolia Silver Medal Award for "extraordinary contribution to the City of Shanghai", the highest recognition given to foreigners.
More recently, in June of 2012, he was honored by the Premier of Québec with the prestigious title of "Chevalier de l'Ordre National du Québec" (Knight of the National Order of Québec). The Order recognizes the excellence and merit of "outstanding individuals who have helped increase Québec's renowned and left a strong, lasting mark on all or part of Québec". This honor is the highest award the Québec Government can bestow.  
Header image:  LACF members at CSLA Congres 2015 in Mexico including (left to right) Margot Long, Cecelia Paine, Eha Naylor, Don Naylor, Jane Durante, Campbell Patterson and Richard zweifel (ASLA President)