LACF Congratulates the 2020 Scholarship Recipients
Peter Klynstra Memorial Scholarship: Caitlyn Weir
Caitlyn Weir has been settled in Nova Scotia for a decade and is now enrolled in the second year of the MLA program at the University of Guelph. They come highly recommended for the scholarship for their mature and professional approach to graduate studies and the leadership they demonstrated within their program. They have engaged in extra-curricular and work activities that complement their studies, and they are an excellent student. Their thesis work will focus on coastal management in the Maritimes. Caitlyn is a most deserving recipient of the 2020 Peter Klynstra Memorial Scholarship.
Student Statement
Caitlyn moved to Nova Scotia in 2010 to pursue a bachelor of science in environmental science and gender and women's studies at Dalhousie, and found a place to call home. Unfulfilled with their career trajectory post-graduation, they went searching for a program to build on their undergraduate degree and came upon landscape architecture by happenstance. After talking with practitioners in the industry, excitement grew about the possibility to make a tangible difference in their community. The scholarship will help pay for tuition, studio supplies, and books. Caitlyn is currently living near Mahone Bay with their spouse and two dogs.
Atlantic Landscape / Dalhousie Scholarship: Victoria Moffatt
Victoria Moffatt makes her home in Nova Scotia after time spent exploring the world and discovering her career path through work with a small New Zealand landscape architecture firm. Now she's a high performing student in the third year of the Bachelor of Technology – Landscape Architecture program at Dalhousie University. Her career plans are to remain on the province's North Shore and to centre her work on community and ecosystem health. Her instructors say she's approached her studies with maturity, energy and enthusiasm.
Student Statement
After studying fine arts at NSCAD briefly, Victoria moved to British Columbia. She studied Holistic Nutrition and Photography, spending her spare time in the mountains. After globetrotting for some years, she still hadn't 'found' what she was unkowningly searching for. It wasn't until she was introduced to Carl Pickens, when she was in New Zealand that she figured it out. She returned home with a driven desire to pursue landscape architecture, with the responsibility of applying environmental stewardship in her future career. This scholarship will assist her while she continues on this path and concurrently supports her family.
Scholarship for the 50th anniversary of the AAPQ: Marie-Ève St-Laurent-Filion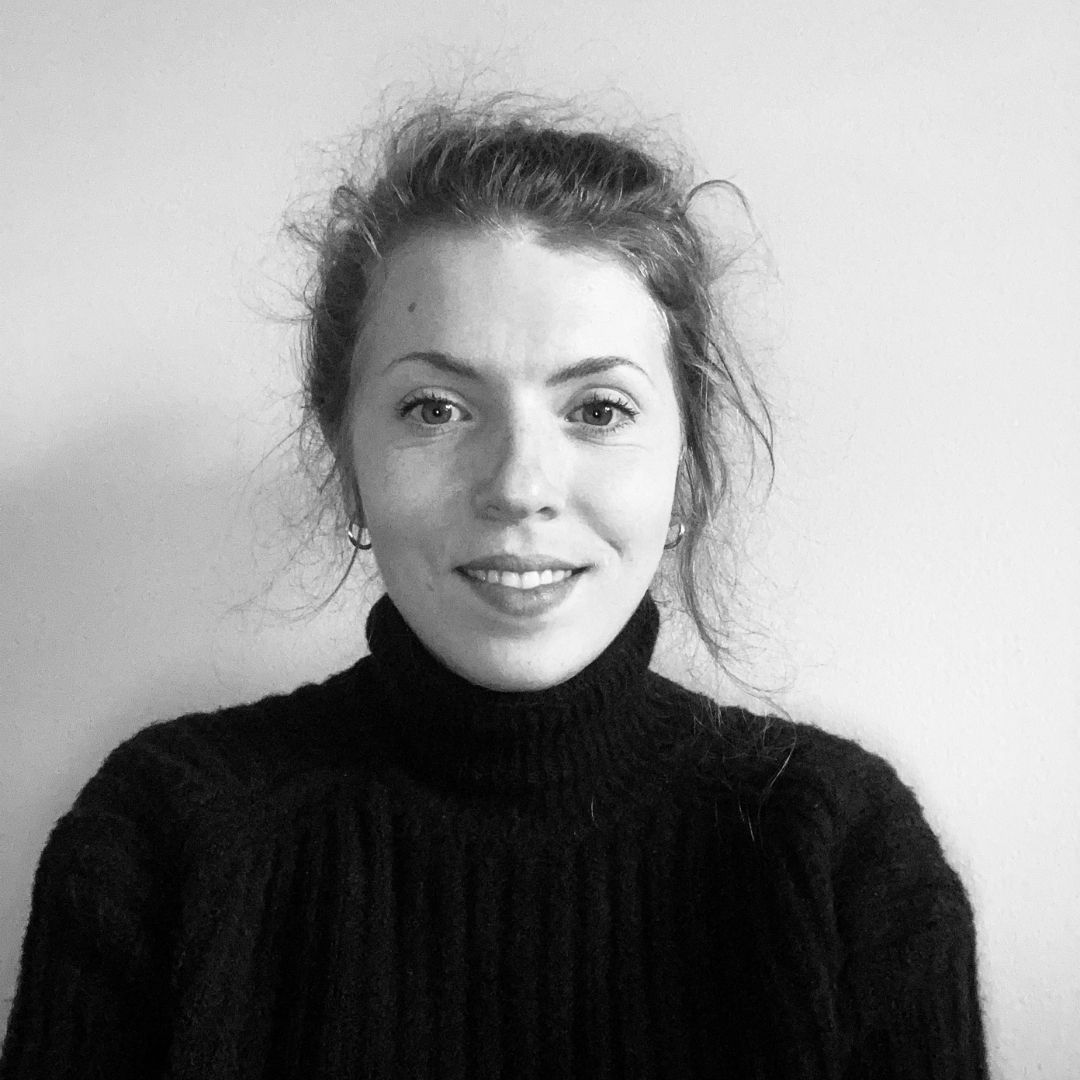 Marie-Ève St-Laurent-Filion is currently in her second year of study. She is a discreet student, who deserves recognition for the excellence of her work in design although she stands out in all her courses. She has a remarkable ability to visualize the project as a whole and her ideas are always presented in a clear and consistent manner. During her last workshop in particular, Margot Lystra, professor in charge of the workshop, said she had provided a particularly strong project. It was rigorous, thorough, theoretically astute and elegantly executed throughout the process.
Student Statement
Coming from a background in architecture and environmental design, Marie-Ève went into landscape architecture to broaden her understanding and conceptual thinking beyond the building and its perimeter. The more she learns about the dimension of the landscape, the more revealing the field seems to her, abounding with a wealth of possibilities and where she does not yet understand the limits. The appointment of this scholarship encourages her to persevere in this practice, which is both so complex and fascinating. She hopes that the sensitivity that she carries and that she develops will make its way through ambitious and creative projects, with a view to sustainability and adaptation to the inevitable changes in our climate.
LACF University of Guelph BLA Scholarship: Evan Wrigley
Evan Wrigley is a 4th-year BLA student who has continually demonstrated his passion and personal ethical commitment to environmental stewardship. He has described his interest in the profession of landscape architecture as being rooted in his "awe of nature" and aspires to "design spaces that are  functional, environmentally resilient, invite community interaction, and reveal constructed and natural operations." He is known for his attention to detail and for the incorporation of best construction practices to lessen their environmental impact. Ranked in the top 5% of his cohort, Evan exemplifies not only a methodical and rational design approach but uses his substantial knowledge in designing creative and meaningful spaces for all to enjoy.
Student Statement
A childhood in northern Ontario and work as an environmental field technician established a dedication toward nature, and eventually brought Evan to the field of landscape architecture. Throughout his studies, he has developed an interest in eco-revelatory design and seeks to infuse narratives of the land into the built environment, engendering stewardship and inspiring connections between people and the landscape. He is grateful to receive this award as it provides both financial support and encouragement to continue his work. He would like to thank the University of Guelph and LACF for recognizing his personal commitment to the program and profession.
LACF University of Guelph MLA Scholarship: Emma Kirk
Emma Kirk is the top-ranked student in her cohort. Emma has distinguished her competency across all of her course streams: design, construction, theory, and research. Her thesis research will include both numerical and design literacy, investigating the potential for urban ghost spaces to contribute to flood mitigation and community amenity with a basis in rigorous analysis of landscape patterns. Emma is an accomplished student, a well-rounded thinker, and a promising future practitioner of landscape architecture.
Student Statement
Emma's MLA degree began at the University of Guelph in 2018. Intertwining creativity, human engagement, and environmentalism, landscape architecture creates a space for designers to address major societal issues. With a passion to weave a symbiotic way of living with our environment into common practice, she devoted her research to the potential urban ghost spaces have for flood mitigation and community amenity in the GTA. The LACF scholarship will support her travel throughout the area as she continues her research.  She would like to thank the University of Guelph faculty for nominating her and for their continued support.
LACF Alain Lamontagne (Guelph BLA) Scholarship: James Lamb
James Lamb is a 4th-year BLA student who has continually explored and challenged how the profession of landscape architecture engages issues of social and environmental justice, with the specific goal of amplifying those voices who far too often are ignored by traditional practice. Mr. Lamb has demonstrated continued commitment to increasing social equity, diversity and inclusivity throughout his design education, often expanding the provided design briefs to ensure that these critical concerns are present and visible within the studio. James is the top-ranked student within his graduating class and has been recognized by his peers and faculty alike for his quiet mentorship, strong leadership and commitment to design excellence. Mr. Lamb is also an active volunteer and has played an active role in assisting the redesign of school playgrounds and creating a revised master plan for urban gardens serving a religious school and members of the Fire First Nation. 
Student Statement
Husband. Father. Professional touring and recording musician. Landscape construction foreman. He has lived rurally and in urban centers, in BC, Alberta, Ontario, and Quebec. One of his most memorable experiences was taking the VIA Rail across the entire country where he was able to truly experience the vast beauty and diversity of the rural Canadian landscape. Landscape architecture allows him to think deeply and creatively about how and where we interact with each other and the landscape and how, through design, all peoples' health and wellbeing can be improved. He is humbled, thankful, and encouraged to continue on this path.
LACF University of Toronto MLA Scholarship: Louisa Kennett
Louisa Kennett commenced her third year in the MLA program. Her academic performance across all curricular streams has been stellar, having exceptional visual representation, writing and verbal communication skills. She was selected as a teaching assistant in a visual communications course and is a great mentor to incoming students. She also plays a critical role in faculty research on public space and social equity in affiliation with U of T's School of Cities. Louisa is a tremendously dedicated, hard-working, confident, yet humble individual, very deserving of this honour.
Student Statement
Coming from a background in biology, Louisa was drawn to landscape architecture by the field's potential to reframe the relationship between humans and the environment. Landscape architecture is uniquely placed to address issues at the intersection of social and environmental systems. In her work, she strives to promote both ecological integrity and social equity through inclusive, community-based design strategies. She is very honoured to receive this award, which encourages her to continue developing her skills and knowledge in this exciting field. She is also incredibly grateful for the support from the landscape architecture community.
Andre Schwabenbauer / University of Manitoba MLA Scholarship: Jamie Coverini
J
amie Coverini has demonstrated throughout her landscape architectural studies that landscape architecture can seek creative, delightful, and poetic expressivity while committing to a deep engagement of the particular conditions and processes within which landscapes emerge. The result is both credible and appropriate, uplifting and transcendental – work that celebrates the quiet beauty of places while augmenting their evocative or revelatory potential. Jamie's artistic sensibility, intellectual rigour, and sheer professional discipline are remarkable and well reflected in her rich, textured, and multi-layered work. All in all, a mesmerizing academic journey.
Student Statement
Jamie is honoured to receive this scholarship celebrating Andre Schwabenbauer's dedication to design. This recognition and financial support as she begins her practicum is of enormous value. Her research is focused on how places can make legible the human role in complex ecological systems and the role of mapping in the design process. Having completed the Landscape + Urbanism undergraduate program in 2016, she returned to the MLA program recognizing the enormous potential landscape architects have to instigate change in the world. Landscape architecture has challenged her and she looks toward her future career in the field with excitement.
SALA Academic Award: Sahar Khelifa
The committee was extremely impressed with the quality of her application. She is an A student and manages to keep these grades despite extensive volunteer work. Her transcripts indicate she has won many awards. Her four references were from 2018-19 and were all very good. She also has excellence work experience. From Nov. 2017 to Aug. 2018 she worked as a Planner 1 position with the City of Regina and for the past two years she has held a position at UBC as a Graduate Academic Assistant.
Student Statement
Sahar Kehlifa was born in Algeria, raised in Saskatchewan, and is currently based in Vancouver. She studied regional and urban planning at the UofS, and worked as a planner before pursuing a related degree in landscape architecture at UBC. For Sahar, landscape architecture is unique and wonderful in that it combines two of her favorite things: art & the environment. She looks forward to continuing to grow, learn and contribute to this field. This scholarship will help fund her thesis research, exploring the role of design in understanding sites of environmental loss.
LACF University of Calgary MLA Scholarship: Emma Brodie
Emma Brodie is an excellent student in her second and final year (M2) of the Master of Landscape Architecture Degree. She has earned a cumulative grade point average of 3.921 from Foundation Year through the completion of the M1 year. Emma's studio and course work is consistently at the top of her class. Her work integrates technical skills, digital skills, critical thinking, site analysis, ecological processes, human behaviour, context, and aesthetics into form generation and place making. In addition, her leadership skills, work ethic, and creativity are highly regarded and valued by both MLA academic faculty members and her peers.
Student Statement
Emma's undergraduate background is in philosophy, specifically in aesthetics, art, and nature. She transitioned to landscape architecture to merge these interests with a formal opportunity to push the boundaries between design, environment, and space, while hopefully creating resilient and memorable landscapes. Speaking the languages of art, technology, and science, she believes landscape architecture acts as a translational tool through which broad and varied disciplines can organize, creating meaningful experiences that resonate and respond to issues that are continually shifting. This award is both supportive and encouraging of her long-term career goals of contributing to these important interdisciplinary pursuits and projects.
LACF / UBC Scholarship in Landscape Architecture: Beau Wuthrich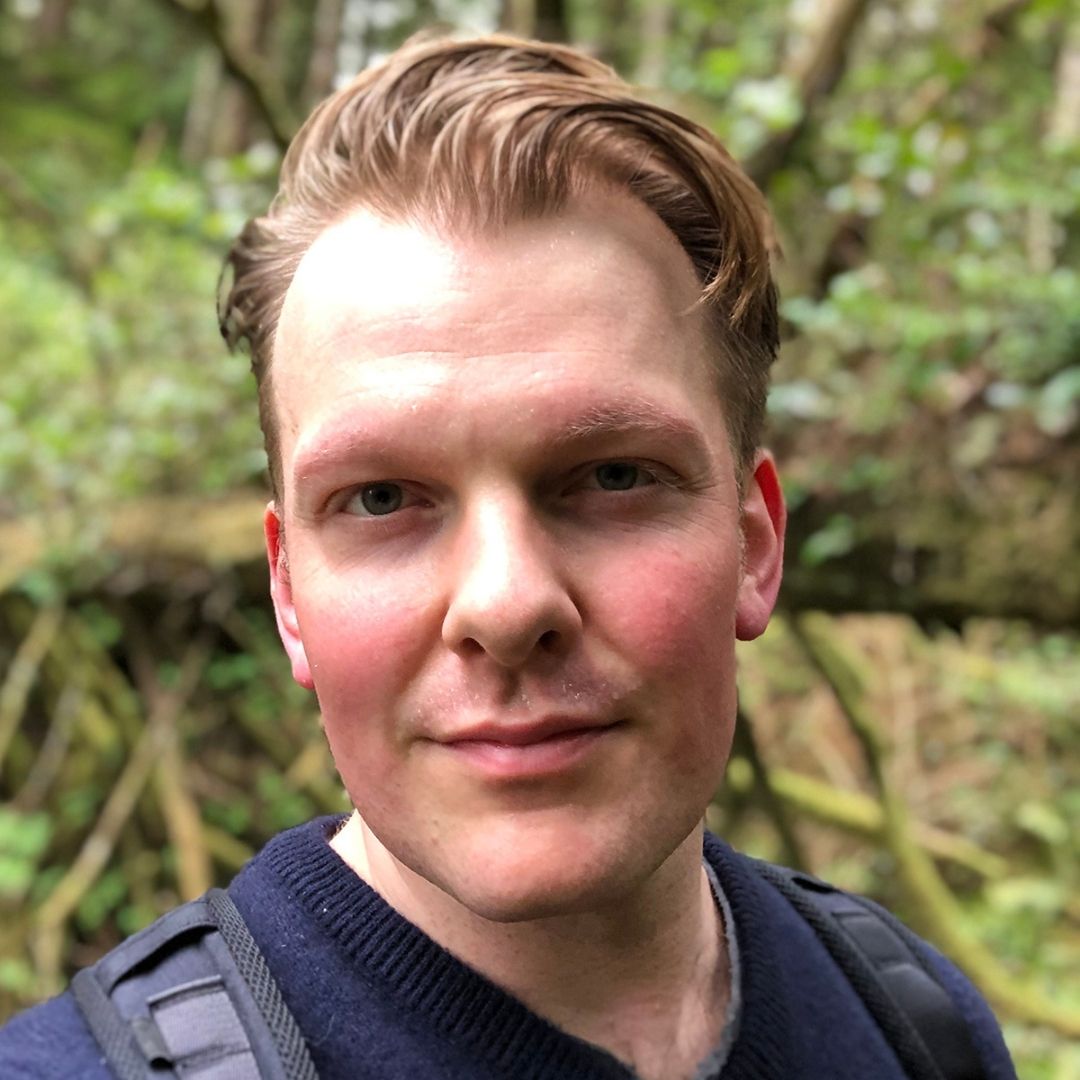 Beau Wuthrich is a second-year student in the MLA Program. His overall academic performance has been outstanding, particularly in the areas of ecological design, sustainability, and resource management. He was awarded the BCSLA Philip Tattersfield Scholarship for his essay "Stanley Park: Crystallized Wilderness" which examines the role of parks in shaping (and erasing) specific environmental and cultural identities. As a keen collaborator with great leadership and promise in landscape architecture, Beau is very deserving of this award.
Student Statement
In his varied undergrad degree, Beau moved from biology, to art history, to computer science, eventually settling on a Bachelor of Arts in literature and philosophy, with a focus on media studies -- all the while working as an installer in landscape construction.His time in UBC's MLA program has nourished this generalist background and has provided a toolset to make it coherent with his personal interests in environment, community, and the varied rhetorics of landscape design. His cohort and instructors remain a  constant source of inspiration and energy, and he is ever-enthusiastic about landscape architecture's effect on our shared future.
BCSLA Robillard / LACF Scholarship in Landscape Architecture: Vicky Cen
Vicky Cen is a strong and diligent designer in the second year of the MLA program having exceptional representation and communication skills. She possesses great sensitivity toward the design of inclusive and flexible small-scale landscapes, as demonstrated in the work she and her colleague produced for the second design studio: Change in Common: Climate Change and the Future of the Yard. She embraces opportunities to improve her skills and is a generous colleague. We highly recommend Vicky for this award.
Student Statement
Before entering the Master of Landscape Architecture program at UBC, Vicky studied Urban Forestry. It has shaped her perspective toward landscapes and the world in general. She is interested in improving the living environment for all forms of life with my scientific knowledge and artistic sense trained in the landscape architecture profession. She is grateful for this scholarship as it recognizes her creativity and effort, encouraging her to work harder and learn more about this field. Also, she thanks her inspiring instructors and other great landscape architects who guide her career path in many ways.