It's late November and LACF has been busy.  The 2017 GRANT proposals are in, the Campaign of Fellows is ongoing until the 31st of December and APALA / LACF announce the recipient of the PETER KLYNSTRA MEMORIAL SCHOLARSHIP 2016.  
ANNUAL GRANTS PROPOSALS 2017 ARE IN...
New and excitng ideas!
The Call for Proposals for the 2017 Annual Grants Program, has once again demonstrated a high level of interest with the LACF Grants Committee receiving a total of 9 professional and 5 student proposals applying for funding.
"LACF is pleased that so many talented people have taken the time to submit interesting and original proposals. This year projects touch on different aspects of the profession ranging from working with native communities to book publishing, landscape standards and telling our stories", says Faye Langmaid, Chair of the Annual Grants Committee. "I have made a cursory review of the proposals to ensure that the required information has been provided, and now the work of the Jury begins''.
A jury of six carefully selected professionals from across Canada will adjudicate this year's proposals over the next six weeks. This year, the ASK for funding is more than 4x the available $20 000 earmarked for Grants so the challenge for the Jury will be great. Proposals are evaluated according to pre-determined criteria including how they complement the established philosophical framework, objectives and activities of LACF. The decision of the jury will be communicated to all applicants in mid to late January 2015. 
"This is really good news'' says LACF president Vincent Asselin. "Most importantly, the level of interest in the Grant program funding this year clearly demonstrates the need to invest in an even stronger Foundation to best promote the advancement and visibility of your profession"  
Learn more: 
Visit  the LACF
portfolio of 2016 projects
to see the latest updates on the 2016 projects.  
Contact and information:
Faye Langmaid, Grants committee chair,
lacf.grants@gmail.com
CAMPAIGN OF FELLOWS 2016 in support of LACF
The CSLA College of Fellows 2016 Fundraising Campaign in support of LACF is now underway until Dec. 31. The focus of this year's campaign is on building the National Andre Schwabenbauer Scholarship. Learn more about the COF campaign by reading COF president Alan Duncan's appeal to the Fellows 2017.
The Campaign of Fellows is directed towards CSLA Fellows however, anyone who wants to contribute to LACF is welcome to do so at any time. Join in and along with the Fellows in supporting LACF with your donation. Every gift is appreciated and goes directly towards supporting research, communication and scholarship activities that reflect the core values of our profession of Landscape Architecture. Thank you to Fellows and friends for your generosity.
You can make a 
Donation onlin
e
To send a donation by mail, download, complete fully and mail your 
donation form
to:
LACF|FAPC, 
102 - 1637 West 5th Avenue, Vancouver BC, V6J 1N5  
Contact and information:
Wendy Shearer, College of Fellows Secretary,
fellows@csla-aapc.ca
2016 PETER KLYNSTRA MEMORIAL SCHOLARSHIP...And the winner is....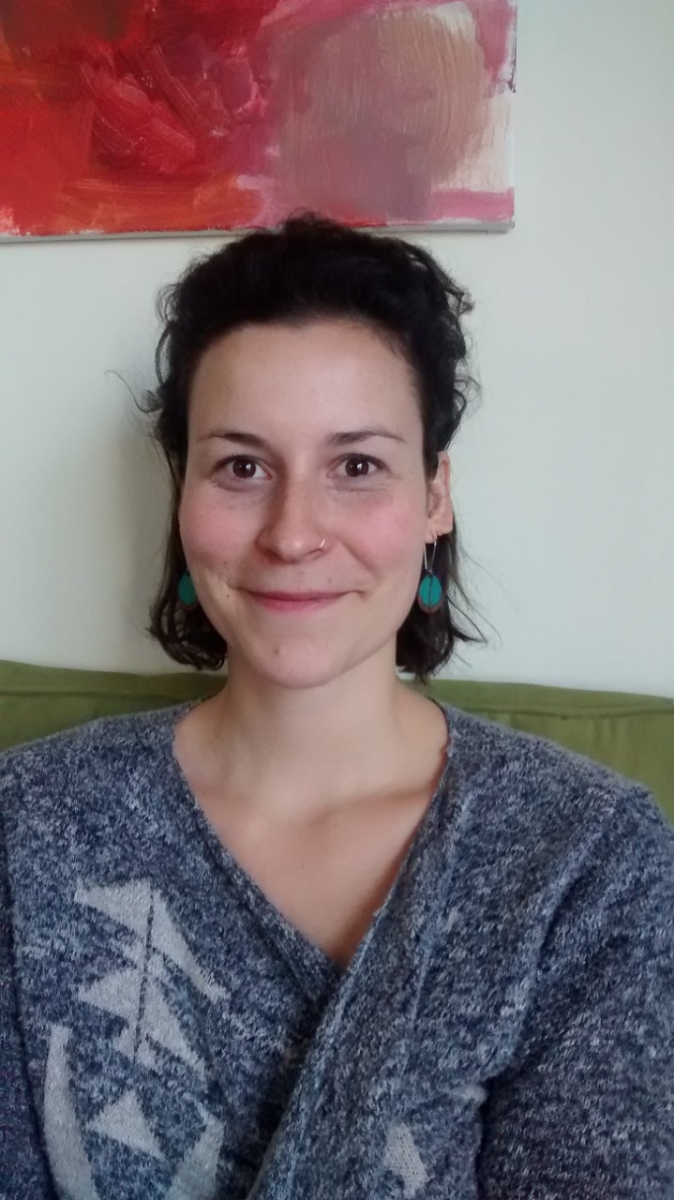 APALA & LACF have awarded the 2016 Peter Klynstra Memorial Scholarship to Emma TarBush, an MLA candidate at the University of Guelph. Emma was chosen as this year's recipient from a pool of excellent applicants. Emma holds a BFA from NSCAD University and intends to pursue professional employment in Atlantic Canada following completion of her degree at Guelph. In summer 2016 she was engaged in the development of a tourism wayfinding and signage strategy for Inverness County, on Cape Breton Island. Her thesis work is an extension of that project, "exploring how sound can be used as a design and educational tool, to draw people to cultural features in the landscape". The grant will enable Emma to travel to her project site in Port Hood. Congratulations Emma! 
Learn more about the
Peter Klynstra Scholarship here.
You can make a 
Donation onlin
e
  To make a contribution to the Klynstra Memorial Scholarship fund by mail, download, complete and mail
your donation form to:
LACF|FAPC, 
102 - 1637 West 5th Avenue, Vancouver BC, V6J 1N5  
Contact and information:
info@lacf.ca
and
info@apala.ca