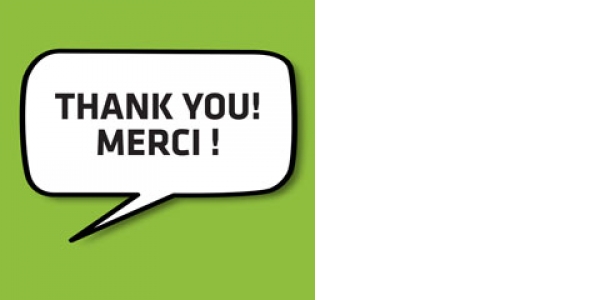 2016 was a very good year for LACF on the fundraising front. More money was raised last year in support of Research, Communication and Scholarship activities than ever before!  A big THANK YOU to all LACF members and friends that contributed generously to supporting the values of the profession of Landscape Architecture. 
A total of $161,000 was raised over the year and across the country thanks to a number of different activities including:   • a fundraising campaign that generated donations upwards of $45,000 from forward thinking BCSLA members seeking to establish a Scholarship in Landscape architecture at UBC, • a reverse auction held during Congress that raised funds for both national and partnered LACF programs thanks to the continued support and generosity of CSLA members, firms and affiliates,  • a financial endowment of 50, 000$ in funds made to LACF by SALA to be directed towards the SALA Academic Award that will continued to be managed by SALA,  • a number of regional and local initiatives establishing new partnerships and endowment funds for LA programs across Canada, and • the  annual Campaign of Fellows.     
CSLA College of Fellows members are giving back! 
One of the primary activities of the College is the Annual Fundraising Campaign in support of LACF. The 2016 campaign invited members of the College to lead by example and donate generously in support of transforming the Andre Schwabenbauer Scholarship into a significant National Scholarship. The COF ASK, sent exclusively to Fellows this year, generated $16,300.00. Excluding the $50,000 endowment from SALA, approximately 50% of the total donations made in 2016 were received from Fellows or their firms.  An LACF focus for 2017 is to reach out to non-Fellows and industry members to further advance the objectives of the Foundation.
The 2016 Donation Recognition list is out! 
LACF recognizes those who donate every year by listing our supporters according to different 'categories of giving'. See the people and businesses that contributed generously in 2016. 
LACF Scholarship program takes a giant step forward. 
Building on the draft LACF Scholarship Program and Policy developed last year,  LACF will continue to build the Andre Schwabenbauer National Scholarship and partner with a growing number of component associations and interested groups to create new endowment funds for scholarships across Canada in 2017.  
LACF is seeking champions to lead fundraising initiatives for 4 remaining accredited LA programs in Manitoba and Ontario.  Let us know if you are interested : info@lacf.ca
You can read or download the 2016 draft Policy on Scholarships and Bursaries here.