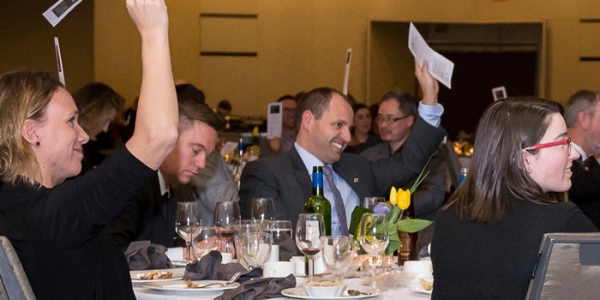 2018 was a very good year.  All together, $217 000 was raised in support of LACF-FAPC research, communication and scholarship initiatives.  LACF is grateful to our 2018 donors who have provided critical financial support towards fulfilling our mission of promoting and advancing the values and ideals of the profession of Landscape Architecture.
---
#1 / A BIG Thank You!
LACF extends a big THANK YOU to all our 2018 Supporters. Special recognition in 2018 goes to our donors in the LEADER category (+10 000$) whose generous support includes:
$40,000 from BC LA firm Durante Kreuk Ltd;
$35,000 from Danièle Routaboule, FCSLA (to endow a new travel Bursary);
$20,000 and in-kind support from our first official sponsor Maglin Site furniture;
$15,000 from LA firm WAA+ International;
$10,000 from Marguerite Graham to the Donald Graham Bursary Fund.
LACF is grateful to our promotional partners, notably CSLA-AAPC and component associations, whose ongoing support helps LACF reach far and wide. In 2018, LACF supporters contributed an unprecedented amount of financial support towards LACF's core programs and activities.  Thank you!
---
#2 / LACF makes headway... 
The chart below shows clearly that LACF is making progress on the fundraising front with 2018 being the most successful year since the Foundation was established 30+ years ago.  LACF is grateful for your generous support towards acheiving our mission.