Recipient:
Isabelle Giasson, AAPQ, Fanie St-Michel
FR_
Quelques architectes paysagistes pionniers du Québec_ Lauréate de la Bourse Gunter Schoch        
 
Ce projet consiste à filmer des entrevues de 15 minutes avec des architectes paysagistes qui ont marqué le Québec afin de documenter leurs souvenirs. Nous nous sommes intéressées aux AP qui se sont réunis il y a un demi-siècle, en 1965, pour fonder l'AAPQ. Ce sont quatre pionniers et pionnières, dont Benoit Bégin, Edwin Skapsts, Danièle Routaboule et Don Graham qui répondront à nos questions. Ces entrevues filmées deviendront des références pour les membres actifs et à venir de la profession, et pour le grand public, sur la riche histoire et le patrimoine de la profession d'architecte paysagiste. Les documentaires comprendront également des photographies historiques.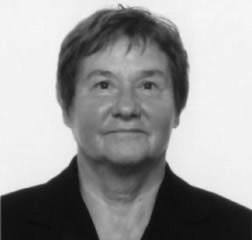 Bio_ Isabelle Giasson est une architecte paysagiste en chef de grande expérience au sein de l'équipe multidisciplinaire du cabinet Lemay de Montréal. Elle a également siégé pendant des années comme bénévole à l'Association des architectes paysagistes du Québec (AAPQ), dont elle préside aujourd'hui le C.A. Fanie St-Michel qui va éditer et monter le documentaire, est reconnue pour ses talents par les conseils des arts de Montréal et du Canada. Le documentaire sera disponible sur le Web. La contribution de la FAPC aidera au financement de la production de ce documentaire vidéo.
---
UPDATES_ MISES À JOUR
Five interviews, with the addition of Friedich Oehmichen were completed and can be viewed here >
Benoit Bégin _ Épisode 01 /  Edwin Skapsts - Épisode 02 / Danièle Routaboule – Épisode 03 / Friedrich Oehmichen – Épisode 04 / Donald Graham – à compléter_ to be completed
---
EN_DOCUMENTARIES ABOUT SOME LANDSCAPE ARCHITECTE PIONEERS IN QUEBEC  _ Gunter Schoch Bursary Award
The project involves filming 15-minute interviews with key landscape architects in Quebec to document their memories.  We have identified LAs who came together to found the AAPQ in 1965, 50 years ago. Four pioneers, including Danièle Routaboule, Benoit Bégin, Edwin Scapsts and Donald Graham will be interviewed. This documentary will serve as a means of communication to current and future members of the profession, and to the general public, of the landscape architectural profession's rich history and heritage.  The documentary will also include historical photos. 
BIO_  
Isabelle Giasson, is a widely experienced landscape architect who is a senior officer of the multidisciplinary Montreal firm Lemay. She has also served for years as a volunteer of the Association des architectes paysagistes du Québec (AAPQ), of which she is now president of the Board of Directors.  
Fanie St-Michel, will edit and compose the documentary. She has been recognized for her talents by the Arts Councils of both Montreal and Canada.  The final documentary will be made available via the Web. The LACF contribution will assist with funding of the video documentary production.
Isabelle Giasson, architecte paysagiste, MBA, PA LEED Associée