Grant Awards 2019
The Landscape Architecture Canada Foundation (LACF) is pleased to announce the recipients of its 2019 grants in support of research, communication and scholarship. This year, grant recipients submitted projects that were imaginative, creative, global, local, historical, cultural, northern and scholarly. Enjoy!
LACF Awards $34,500 in Grants for 2019 
"LACF is proud to announce the nine grant recipients for 2019.  Each project exemplifies the Canadian Landscape Charter; by documenting the expanding role landscape architects play in providing social, cultural, ecological, economic and health benefits to society", said LACF President, Vincent Asselin, FCSLA. "The grants impact is multiplied as the recipients are required to share the results of their work."  The grants for 2019 cover a range of topics and tackle issues from how landscape architectural projects evolve over time to how we are forever loosing valuable natural landscapes to climate change. 2019 marks the inaugural grant awarded from the Donald Graham Bursary in communication and a second grant award from the Northern Research Fund.
Annual grant proposals are adjudicated and awarded by a National Jury composed of six individuals from public, private and academic practices areas, representing the Atlantic, Quebec, Ontario, Prairie, British Columbia regions and Canada's north.  The Board of the Landscape Architecture Canada Foundation extends recognition to the many individuals, organisations and component associations who through their annual donations make these grants possible. 
Learn more > 2018 LACF-FAPC Donations and Supporters.  

Professional Grants   
See the  Archives & Portfolio  section of our website for complete documentation about all grants, including full text and photo captions. Or  click the title of the grant to read the complete version. Congratulations to all our 2019 Grant recipients!
Dr. Alan Tate, University of Manitoba / Recipient of the Donald Graham Bursary / Grant $5,000
Support for the preparation of a book and its publication with the working title Landmarks in Landscape Architecture. The book will be a project-by-project study of significant, still existing works of landscape architecture worldwide, constructed since the Renaissance. Learn more   
Heather Braiden, Marcella Eaton, Susan Herrington, Karen Landman, Alissa North, Enrica Dall'Ara, Nicole Valois / Grant $ 4,500
The group plans to develop and deliver a studio+field studies course that will occur concurrently at each of the landscape schools across the country with the support, expertise and engagement of local practitioners. Learn more
Emilia Hurd and Julia Smachylo / Grant $6,500
What becomes of our landscape architectural projects as they age and evolve? Undone - The Return to Earth is envisioned as a published book and a web resource.  Landscape architects conceive, craft and construct; however, is there an alternative future end state to consider as part of the design process? Learn more
Tiffany Kaewen Dang, PhD Candidate, University of Cambridge, UK / Recipient of the Gunter Schoch Bursary / Grant:  $6,000
National Parks hold iconic significance in the Canadian imagination as the proverbial 'natural jewels' of the nation. However, behind these important landscapes lies a dark history of colonization.... Learn more 
Desiree Valadares, PhD Candidate, UC BerkeleY / Grant $5,000
This dissertation aims to uncover the role of landscape/ruins/ material traces in the larger project of government recognition and redress for historical injustices. Learn more 
Student Grants 
Emily Thorpe (student intern) with Virginia Burt, FCSLA, FASLA of Virginia Burt Designs Landscape Architecture / Grant $2,000
The intent of this research is to expand conceptions of universal design by accommodating the needs of neurological-diverse populations, including those with Autism Spectrum Disorders (ASD). Learn more
Thevishka Kanishkan, MLA Candidate, University of Toronto / Recipient of the Northern Research Fund Grant / Grant $2,000
Canada's northern communities are changing fast. The goal of this Master's thesis is two-fold.  To develop an easy-to-read well-designed manual for every day northerners to use for iterative place-making.  And ... Learn more 
Aiden Fudge, MLA Candidate, University of Guelph / Grant $1,500
The Tantramar Marshes, located at the heart of the maritime provinces of Canada, is a landscape layered in cultural and natural significance. This research will help to inform and empower future landscape interventions and conservation practices on the Tantramar Marshes. Learn more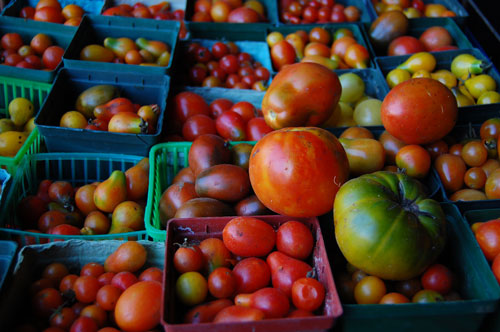 Kira Burger, MLA Candidate, University of Guelph / Grant $2,000 
Urban agriculture, defined as the cultivation, processing and distribution of crop and livestock goods within cities and towns, is widely regarded as an important strategy to enhance urban food security. This research will challenge conventional planning approaches ... Learn more
 _______
Contact
For information about the LACF-FAPC Grants program, please contact Faye Langmaid, LACF Grants Committee Program Chair: 
lacf.grants@gmail.com